I really loved the "I Knew You Were Trouble" music video. Like, a lot. I probably watched it ten times when it first came out. It's the perfect combination of fun and dramatic lyrics and a head-banging beat aka, the perfect song to jam out to in the car.
When I first thought up these Get The Look posts I knew I wanted this to be one of them.
NOW, onto the looks!!!
Round dot t-shirt: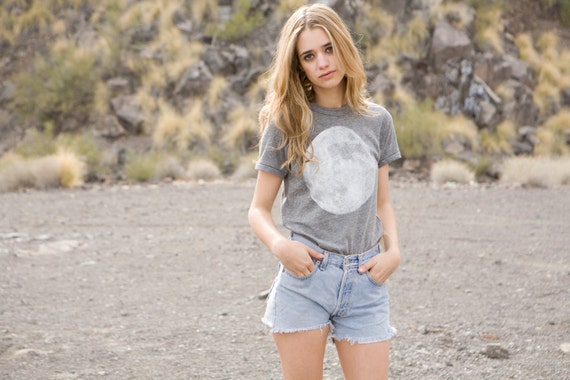 I could not find a great match for this one, but I did find a really awesome moon t-shirt with a similar feel. It's available on Etsy here for $28. I really love anything with a celestial print on it, so this has been in my Etsy favorites for months. I actually like the moon better than the plain dot.
Silver key necklace: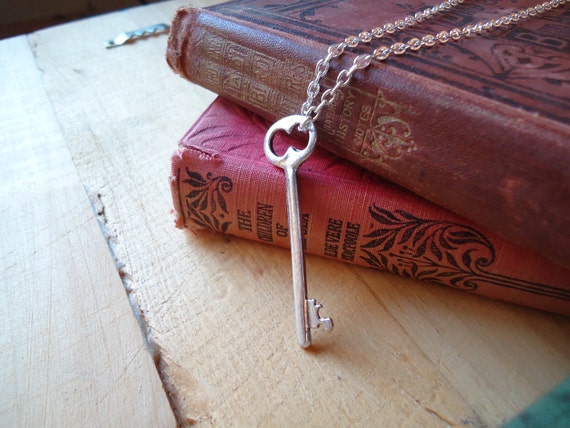 I did find a pretty good match for this, also on Etsy. You can pick it up here for $18.50. I love key necklaces. I think they're really timeless. I've been wearing the same one every day for four years and it goes with everything.
Lace top:
I really thought this one would be super easy; lace tank tops were everywhere last year. They made up the majority of my wardrobe. However, I found almost nothing similar. If you really want something similar at a decent price, I would recommend Marshalls or TJMaxx. They always have cute lace tops for twelve or thirteen dollars. But, if you can't do that you can pick up the Free People one I found from Bloomingdales here on sale for $40. It is super pretty, just not as good of a match as I was hoping for.
Floral t-shirt and body con skirt:
This is one of the most budget friendly looks I found. Both pieces together are only $25. You can pick up the t-shirt from Etsy for $14.50 and the skirt from Charlotte Russe for $10.
Fringe cardigan:
I don't understand why, but I could not find a single cardigan with fringe on the sleeves. I love fringe on sleeves, and fringe is pretty popular this season, but apparently not for the sleeve region. I did find a really cute cardigan with fringe on the lapels at BonTon on sale for $51.
Floral cardigan and round sunglasses:
This was the closest thing I could find to Taylor's cardigan. The colors and style are different, but the feel of the piece is very similar. If you like it you can pick it up at Asos on sale for $36.11.
You can get these really cool, John Lennon-esque sunglasses from Urban Outfitters for $14.
Green flannel:
Nothing good happens to Taylor when she's in the flannel. It's the sad- I've lost my identity – flannel. I think it's supposed to be her boyfriend's and it represents the hold he has on her… or maybe she's just trying to be a hipster. I wanted to maintain the oversized, boyfriend look so I found a pretty similar shirt in the men's section from L.L.Bean for $39.95.
Pink hair dye:
If you're looking to get Taylor's pink locks, one of my favorite pink dye's is Color Jamz in the shade Party Time Pink. You can pick the dye up from Sally Beauty Supply for $6.49.
Every time I watch the video, I'm tempted to dye the tips of my hair pink again. I had them pink for a few months freshmen year of college using this dye.
It looked like this…
What I like about it is that it doesn't last long, so if you're just looking for a shade for the weekend this one will wash out pretty quickly. I also like how it looks on brown hair, I actually prefer it on brown to blonde. The first picture of my pink hair is with a brown base and the second is when I bleached the ends, so you can see how it looks on both colors. 
Felt hat:
I love this hat. I think it adds the perfect bohemian feel to any outfit. You can pick it up at H&M for $19.95.
I hope you enjoyed this Get The Look. I had a lot of fun making it! I think I may forever be a little obsessed with Taylor Swift's style.
~ Kelsey
PS: Happy Olympics!